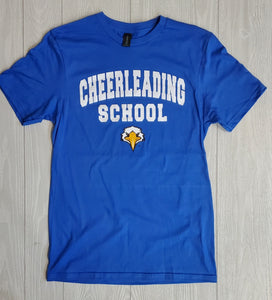 Morehead State Cheerleaders have managed to bring home 53 NATIONAL TITLES!  

I think that qualifies our school to be a CHEERLEADING SCHOOL!
Get one of these shirts today to show your pride and it helps support the program! A portion of the proceeds are being given to the teams!
GO HEAD!